Tara Cratchley – Tonbridge
Dear Tara,
Thank you so much for seeing Alex  and for giving us lots of useful strategies  which he has been able to use. Alex was really tired afterwards but found the sessions really helpful, and is a different boy, back to the Alex we know and love.
We will be in touch if he wants to come again.
Thank you for your warmth, time and professionalism.
Kind regards,
Sue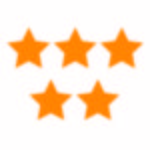 Sue A – Tunbridge Wells
Sian Jones – Ashford
"I had never thought I was someone who would need therapy as I had always been very strong. However, for some reason I started to experience anxiety and found I was becoming very negative a spiralling out of control"
"Sian used CBT which was a structured, logical, evidence based approach and something I could easily understand. It meant that I was very quickly back to having control over my life and feeling so much more positive and happy about everything. Thank you Sian, I am so very grateful to you"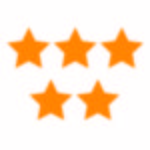 Chantin – Hythe
Colin Campbell-Dunlop – Westerham
"Colin is an awesome councillor, he is insightful, empathetic and good humoured. I first visited Colin during a troubling time in my life and without his counsel I think I would still be there. Colin offered me insights into my thought processes I'd never considered and gave me the skills to forge happier routes out of that space.I cannot thank him enough and suggest to anyone who feels they need to speak to someone to see Colin'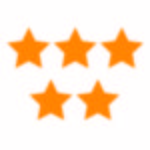 T – Sevenoaks
Tara Cratchley – Tonbridge
"Hi Tara, I meant to message you last week to say thank you for the sessions you did with Reuben. He is undoubtedly calmer at the moment and in a good place, and I'm sure that a lot of this is down to what you taught him. So thank you!"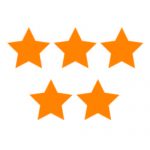 Anonymous Tonbridge
Lynn Garbutt – Ashford
"Thank you so much for support over the weeks we have seen each other, it feels as though a heavy weight has been lifted from my shoulders. Until I met with you I was so lost and didn't know which way to turn"
"Even knowing you are there for me is comforting and I'm less worried about the possibility of a relapse because I now know where I can be with a little bit of effort. I'm really looking forward to spending time with my family and enthused at the thought of the holiday"
"You take care!"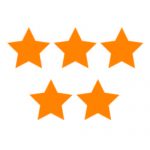 Andy Ashford
Sabine Hawkins – Canterbury
"I went to Sabine one of the counsellors Canterbury and she has been enormously helpful to me in moving through a difficult phase of my life, a period of, at times, profound grief and personal challenges. She is compassionate, respectful, deeply empathic and highly intuitive, and I would recommend her whole-heartedly to anyone looking for a counsellor'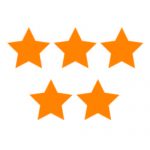 Pat H – Canterbury
Sian Jones – Ashford
"I decided to try CBT Ashford with Sian because I was getting so anxious and panicky about travelling to new places and I wanted to learn different ways of dealing with situations rather than panicking; to make a difference to my self esteem and confidence; and to change my quality of life.
"Through the use of CBT Sian helped me to talk through things and helped me think in a different way rather than what I thought was true. It feels like a big accomplishment not to keep having unhelpful thoughts and now I'm much less obsessive"
"I'm much more calm as a person about everything, as a result of recognising the power of what I choose to do with my thoughts and the way I behave. The most important practical changes I've made are: being able to travel much further; being open to go to new places and relaxing"
"In the past I used to make excuses such as not going to social event because I thought I wasn't good enough but now I can see that people like being with me, because I'm friendly and fun and have a nice personality and interested in others"
"There's so much more to my life now. I now feel able to step outside my comfort zone and feel the good feeling after! In the past I would never have been able to get on a bus without knowing exactly the route but now I can go anywhere! I feel safer and happier within myself and more relaxed and in control, whereas before I felt trapped"
"Thank you Sian"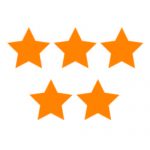 Miss Paula W – Singleton Ashford
Sally Cloke – Brabourne
"I went to see Sally at the Brabourne practice for depression counselling and she was compassionate, insightful, patient and above all, genuine. I would like to thank you Sally for your invaluable support during a difficult time in my life"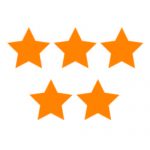 Alan Bowers – Maidstone, Kent
Tara Cratchley – Tonbridge
"I decided to see a counsellor because as time has gone on, I've noticed a huge difference in my ability to cope with life's difficulties and I'm starting to feel happier about my daily life instead of anxiously expecting a negative future. Going back to my childhood to tackle my core beliefs was a major breakthrough for me. Tara was really patient and kind"
"I would recommend this service to anyone. I now have the tools to be able to deal with life much more easily and now believe I can get the most out of my life and the relationships with people who surround me. Thank you Tara"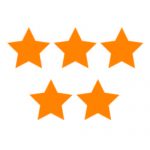 Mrs Bella D – Faversham, Kent
Alison Day – Maidstone
"When I started looking for therapists Maidstone I was absolutely convinced that I was never going to feel happy again. I broke down in tears every day and felt overwhelmed by small setbacks. I felt there was no light at the end of the tunnel and that I be would be miserable for the rest of my life.
"I had never been to see a Councillor before and I cried a lot in the first session but I trusted Alison and felt comfortable with her. By enabling me to accept that I had been affected by certain experiences in my life and it was understandable and OK for me to be feeling this way was a huge relief. Just hearing someone say that and also tell me that I wasn't necessarily always going to feel this way made me feel happier than I had in years. I started therapy feeling ashamed, like I'd failed in not being able to cope with my life"
"Alison made me see that it was ok to talk to a professional and took the stigma away for me. Most of my friends now know I have been for therapy and have been nothing but positive about it. I couldn't tell you how Alison does what she does. All I know is that she made me feel secure enough to face things I had previously avoided by listening, pushing me when I needed it and guided me. Alison seemed to have a genuine interest in my journey with her. I ended up doing 10 sessions in all and I left feeling calmer, hopeful and happier. I couldn't ask for more"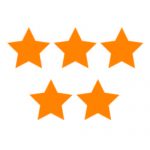 Anna – Canterbury, Kent
Lynn Garbutt – Ashford
"I went to see a number of counsellors Ashford, who just weren't right for me. But after my first session with Lynn I was very happy that I chose her. She was very easy to talk to and made me feel comfortable. I trusted her with everything I said and never felt pressured or hurried. She taught me the most valuable piece of information – that I am in control of my life; everything is my decision and my choice"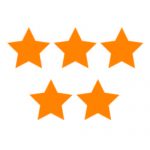 Helena – Pluckley, Kent
Dr Tim Burns – Whitstable
"Thank you in a big way Tim!!! I'm struggling to find the words to express my gratitude. I wasn't sure about having psychotherapy but thank you for helping me find my smile again and teaching me about how to pursue true happiness.
"The sessions have made me feel great as I've realised that I've accomplished a lot with you & for a change I'm proud of myself. I know I've got a lot of work left to do but, at last I feel that the future is bright so in short – thank you"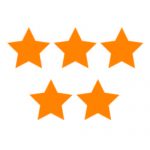 Anonymous
Sara O'Donnell –  Maidstone
"Sara was the first professional with whom I have felt comfortable to just "be myself". She provided a safe, non-judgmental place for me to explore my ongoing feelings, thoughts and behaviours. I really appreciate the time and patience she has showed me – thank you"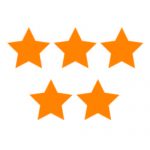 RCJ – Bearsted – Larkfield, Kent
Sian Jones – Ashford
"I started seeing Sian for CBT about 3 months ago for some anxiety treatment and a lack of confidence. I have to say it was the best thing I have ever done and only wish I had done it years ago rather than suffering in silence. It was such a relief. Even after the first session I began to feel better. The CBT  takes place in a lovely warm room which smells really nice and that seemed to help too!"
"Sian is so warm and understanding and she seemed to know exactly how I was feeling. I honestly thought I was the only person to be feeling like I did and that I was going mad or a bit of a freak. Sian reassured me that the feelings I had were really common, especially with the pressures we have nowadays. We talked through, in detail, when my problems first started which enabled me to understand myself and gave me a reason behind why I might be feeling like I did"
"Sian asked me 'how I would like to feel by the end of therapy' and this was the goal we worked towards. She explained that we had to know what we were trying to achieve from the outset. Another counsellor I went to before Sian just sat there and nodded, this actually made me feel worse because I didn't feel like he understood. Sian didn't do that; although she is a fantastic listener she also gave me some practical advice and guidance on how to deal with the physical feelings I had when I felt low and anxious. This was really useful as I felt she was still with me, helping me, even when I wasn't in a session".
"I could waffle on for ages about the merits of Sian's CBT but I won't. I just to finish by saying I would recommend her to anyone and everyone!"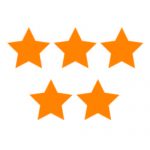 Sarah B – Ashford, Kent
Debbie Fletcher – Bromley
"My friend suggested that I contact Debbie's CBT therapy Bromley after my relationship ended at the same time as I was having problems at work. I was in a very dark and angry place and couldn't imagine ever changing and controlling the rage I felt inside me. It really scared me. I felt so close to a nervous breakdown"
"Debbie's approach made me feel like a was like a pressure valve being released, so that each week through talking about how I felt, I found myself again and I learnt why I felt angry and how to relieve it. I cannot thank Debbie enough for her patience, simply the best thing I've ever done for my own well-being and also for the people around me"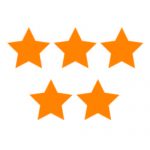 Amit H – Charing, Kent
Sally Cloke – Ashford
Hello Sally I just wanted to send a note to say that I am so grateful for your help over the past few weeks. As you know my confidence was at zero when I came to you and it has improved greatly with your support help, suggestions and guidance. I still like knowing you are there though if that's OK?! Thank you!!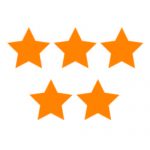 Tamsin – Appledore, Kent
Sian Jones – Ashford
As you know Sian, a friend recommended you to me when I shared with her that I was having a lot of upset with a family issue. Taking up that friend's recommendation was the scariest but best thing I have ever done for myself. I didn't realise that the upset I was feeling, was caused by anxiety. I had heard of Cognitive Behavioural Therapy, but had no idea what it entailed.
Thank you Sian, for sticking with me during those early sessions in my therapy, when I was finding it so difficult to express myself properly and for making the helpful suggestion to record our sessions. That enabled me to really speed up my progress. You showed me such patience and empathy, and with your persistent encouragement you helped me to unravel my muddled brain and rebuild my inner core. In over 20 years of personal development, I'd not managed to achieve that!
You have set me up with the tools to continue my journey of self-improvement and as a woman in her 50s, I now FEEL LOVE for the first time in my life! It's amazing! I hadn't expected that to happen and from the bottom of my heart, I want to publicly thank you!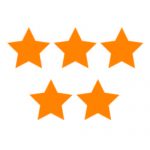 Cathy - Romney Marsh, Kent
Tara Cratchley – Tonbridge
Going to CBT Tonbridge with Tara  was the best thing I could have done – thank you it means so much that I really felt you understood my problems.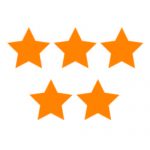 Lara W - Headcorn, Kent
Sabine Hawkins – Thanet
"CBT – my process of thinking about thinking! "I attended CBT sessions with Sabine at counselling Thanet at a time when I needed to rationalise the way in which I thought of and dealt with many aspects of my life"
"Whilst I knew that "traditional" counselling could be of use in identifying a possible problem I just needed help to move me forward and not dwell on my past. Thanks so much Sabine"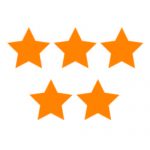 Richard – Ashford
Lynn Garbutt – Egerton
"went to see Lynn for CBT therapy Ashford because I was having panic attacks at work. Every time I had to stand up to say something in a meeting, I could feel myself go red, and my throat would go dry and my hands start to tremble."
"Sometimes my heart beat so fast I thought I would pass out. It was awful and I was cross with myself because I felt like it was holding me back in my job. Lynn worked with me to help me see things differently. I didn't believe that I could overcome this, but I am so grateful for her kind understanding and support"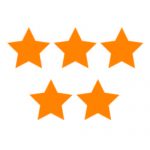 D.B Tenterden
Sara O' Donnell – Maidstone
"I experienced a major loss of a loved one in June 2012 and although my friends were very understanding and allowed me to talk, I felt that after a period of time, I didn't want to keep bothering them although I still felt a desperate need to discuss it and just couldn't move one. Which is when a family member recommended I went to see Sara O'Donnell"
"Straight away she was warm, kind and understanding. She didn't rush me, or push me to talk about anything I didn't feel comfortable with. It felt odd to be talking about myself and sometimes it was difficult but together we worked through things. I didn't want to be in therapy for a long time, I just wanted to get better and get on with my life"
"Over the next six weeks Sara and I would meet once a week and we'd talk. After each session I'd feel so much better, stronger and my mind began to clear. I cannot recommend Sara highly enough to you; I feel I owe her so much."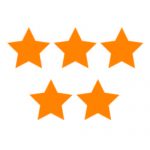 Mrs D Medhurst – Tenterden, Kent
Dr Beverley Mears – Whitstable
"I went to see Beverley at the practice in Whitstable when I was at a very difficult and scary place. Beverley helped me more than I could have imagined and I will always be eternally grateful!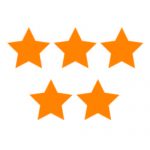 Liz – Canterbury, Kent
Allie Markantonis – West Malling
"I'm not sure what to say but cognitive behavioral therapy has improved my self-awareness to a level that I didn't know I could reach"
"It has given me more of an understanding of my life, life in general and how I relate to those around me. Allie was so helpful and understanding I am so grateful"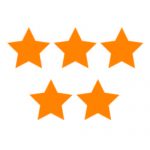 Ricky – Maidstone, Kent
Sian Jones – Ashford
"I cannot recommend Sian Jones enough. I had tried counselling before but thought it wasn't for me so thought I would try cognitive behavioral therapy. I now realise that finding the right counsellor makes all the difference. I went because I felt I was no longer able to cope and everything in my life seemed to be going wrong and didn't understand why"
"Sian was very incisive in identifying the issues. My sessions with her have not only helped me gain an understanding of my habits and patterns but also given me the tools to break the bad habits and understand what's important"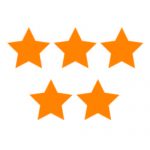 Mrs JR Acharya – Ashford, Kent
Sj Mason – Gravesend
"It was such a big step for me to go for anxiety counselling because I had begun to think my problems where just a part of who I was"
"Sj helped me realise that it was not part of me and that I could improve and start to feel better again. She has given me the awareness to identify and adjust my behaviour pattern and helped me take control of my life again. I feel so much calmer now and never believed I could have come this far without Sj's help and support"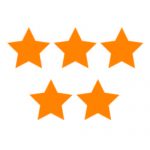 Anonymous
Sian Jones – Ashford
"After living in constant fear and a state of heightened anxiety for over 15 years which was controlled, only partially, by medication, I decided that the time had come to change and to seek private counselling."
"I hated my medication but could not live with the suicidal thoughts which came into my head if I stopped taking it. I needed a sympathetic, understanding ear but I have a strong character and people do find me to be aggressive. My need was for someone who could see through the blinds I had put up and help me. I was sceptical that after so long, I could receive any effective help"
"Oh how wrong I was. Sian is empathic, tolerant and patient. In the early stages of our relationship, I argued with her (often vociferously) every step of the way. She stayed with me. I'm not sure how she has worked her magic because I'm pretty sure that my input was minimal"
"For the first time in a very long time, I no longer shudder when the phone rings or hide away in my office ignoring the work piling up on my desk. My temper is improved and I am free from pills and I no longer think about ending my life. Sian Jones is one of those rare gems who actually make a difference to people's lives"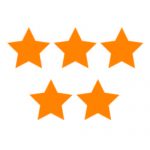 Chris – Ashford, Kent
Sarah Warrington – Sevenoaks
"I was pushed into therapy by my family because I never really believed it would help. But it was the best thing I ever did. Sarah was so wonderful and kind. She helped me to work through everything and to discover myself; she never made me feel ashamed. Her understanding of why I had done things and behaved in a way, helped me to accept what was wrong and help me to discover how I could move forward by myself, stronger and happier than I had ever been before"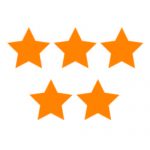 Julie P – Maidstone, Kent
Sian Jones – Ashford
"All I can say is why didn't I go to CBT therapy Ashford years ago? Sian isn't a hippy; she doesn't just nod and not a jostick in sight! I jest. She is so down to earth and honest and I would say a very good counsellor"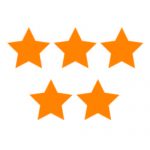 Mr T Slater – Folkestone, Kent
Sabine Hawkins – Birchington
"I looked for anger management because my anger was affecting every part of my life including my relationships and my business. I used to think I was justified in feeling the way that I did because I was stressed out and it was everyone else who was acting unreasonably"
"Sabine helped me see that there are different ways of viewing things and that the world isn't actually against me it was just the way I was viewing it. I used to waste so much time and energy being wound up by almost everything – not anymore thanks!!!!"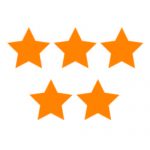 John – Margate